Video Dog Miraculously Survives After Being Trapped In A Toilet With A Leopard For Several Hours
Some days are your days, others, not so much. For one dog, it was definitely its day, even though it probably did not look like it when it started out.
In Karnataka, a dog that was locked up with a leopard in a toilet for hours, actually lived to see another day. Indian Forest Service officer Parveen Kaswan shared the miraculous story on his Twitter account, with a picture that shows both the dog and leopard sitting in each other's company in the toilet just meters apart. Both animals looked uncomfortable.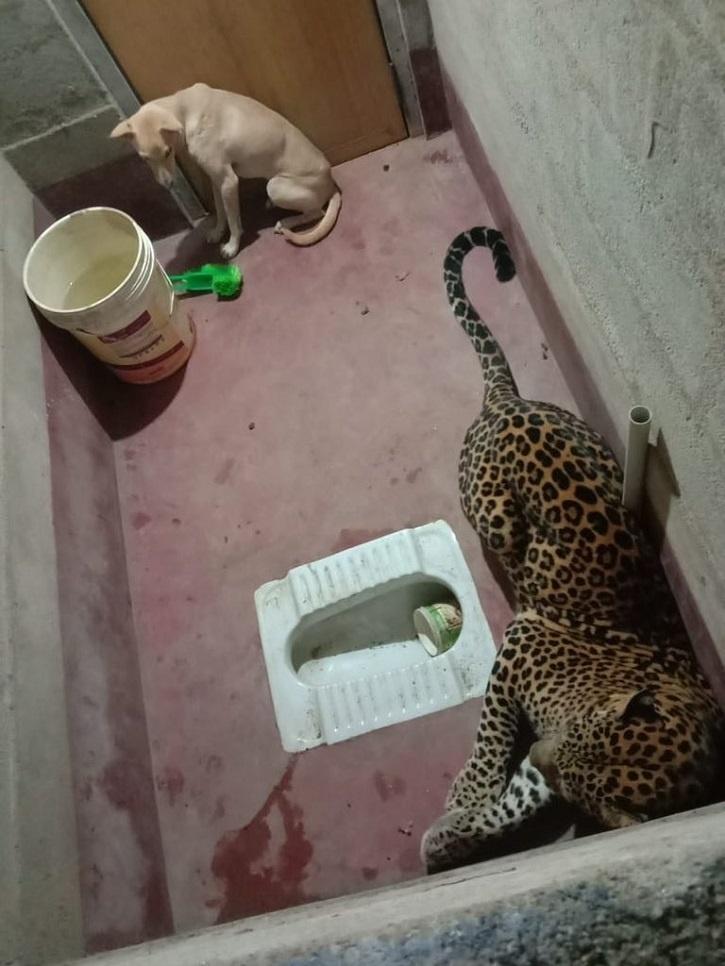 The incident reportedly happened in Karnataka's Bilinele village. The dog entered a toilet trying to escape the leopard. However, when the big cat followed it inside, residents of the house bolted the door from the outside.
The photograph shared by IFS Kaswan on the microblogging website shows the dog cowering in a corner.
'Every dog has a day. Imagine this dog got stuck in a toilet with a leopard for hours. And got out alive. It happens only in India', he wrote.
According to Kaswan, the leopard had been chasing the dog. Both entered into a house and got into a toilet. Family members locked the door from outside. 'It happened in Kadaba, Dakshina Kannada district,' he wrote in another tweet.
The forest department later rescued both the animals.
Incidents of wild animals entering human civlisations have been on the rise. However, we also have to acknowledge the fact that it was people who took away the animals' land in the first place – several of them have lost their homes and sources of food, all thanks to the expansion of human civilization.
It is a miracle that the poor dog survived; we're glad it did!