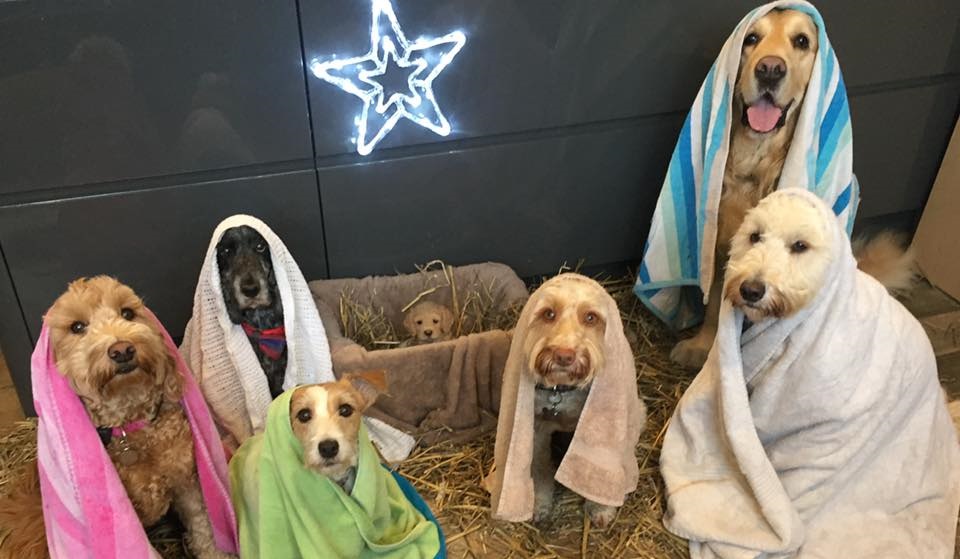 Photo: Wags to Riches Pet Services/Facebook
(WSVN) – There are plenty of different takes on the Christmas nativity scene, but this might be the most adorable version yet!
A dog grooming company in the United Kingdom recreated a nativity scene with the dogs in their care.
Wags to Riches Pet Services posted the photo, showing six dogs wearing towels as their "robes" as they stand around the manger, complete with a tiny puppy inside.
The photo quickly spread online, garnering thousands of likes and shares as fans gushed over the well-behaved pups.
But the husband and wife team says this isn't their first time posting a nativity scene starring their four-legged clients. A similar photo was posted to their Facebook page last year, but with a stuffed animal in the manger and one less "wise man" (who apparently ran off during the photo shoot).
Copyright 2023 Sunbeam Television Corp. All rights reserved. This material may not be published, broadcast, rewritten or redistributed.